Imagen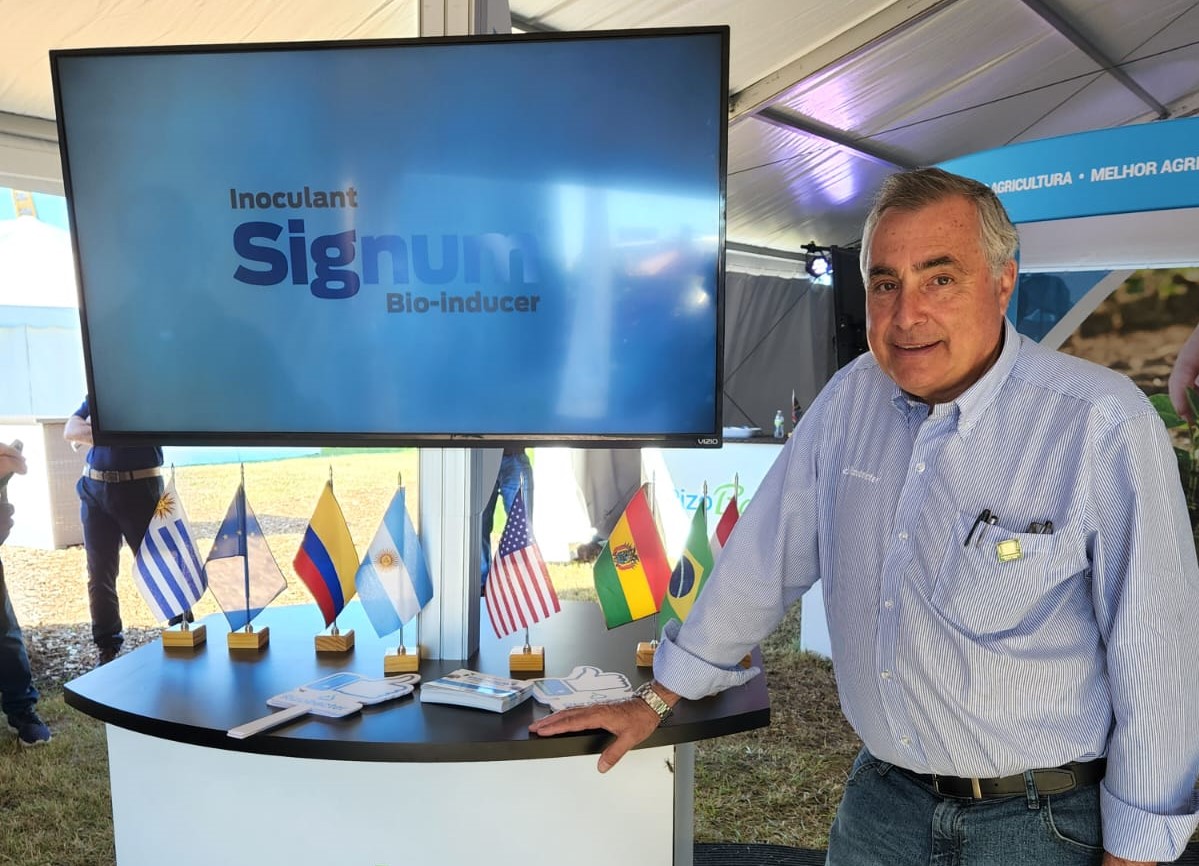 Combined company creates an innovation leader in sustainable agricultural solutions with global reach and resources.
Rizobacter, a leading international brand in agricultural microbiology, is pleased to welcome Marrone Bio-Innovations (MBI) to the Bioceres family of companies developing sustainable crop solutions worldwide.
Bioceres Crop Solutions, founded in 2001 by a visionary group of growers in Argentina, became the major shareholder of Rizobacter in 2016. This year, Bioceres merged with Marrone to complement its portfolio of bioprotection and plant health products with Rizobacter's growing line of advanced plant nutrition and protection formulations.
Marrone had previously purchased Pro Farm Technologies of Finland and integrated ProFarm's proprietary nutrient and biostimulant seed treatment technologies into the Marrone lineup. Under the merger with Bioceres, the full range of Marrone products will be rebranded under the ProFarm name in North America, Europe and Africa.
This transaction combines the strengths of two renowned innovators in agricultural microbiology to create a global leader in the development and commercialization of sustainable crop solutions. The companies together operate in 46 countries with approximately 640 employees, including two wholly owned manufacturing facilities and research and development (R&D) facilities located in Davis, California, and Rosario, Argentina.
"We are very excited about the value creation that will result from this combination for customers, employees and investors," said Bioceres Chief Executive Officer Federico Trucco. "By combining our current Rizobacter and ProFarm products and pipelines, we will be in a position to serve all major agriculture input categories with highly efficacious, low environmental impact, biologically based solutions."
Trucco added, "Marrone Bio's commercial footprint in North America and Europe will strongly complement our recent expansions in these geographies. Rizobacter's brand leadership in Latin America will open excellent channels for the ProFarm portfolio in these important row-crop markets. Together, we will create a winning platform in one of the most dynamic segments of agriculture." Kevin Helash, Chief Executive Officer of Marrone Bio, commented "Our merger has the potential to accelerate global reach, broaden our product offerings and expand our R&D programs. Consumer and grower demand is accelerating for agricultural products that help produce safe, affordable food in a sustainable manner."
"We will be better able to serve that market opportunity," he continues, "so we can provide our distribution partners and our growers with greater returns on their investment in biologicals. "MBI and Bioceres have a shared culture of innovation and entrepreneurial spirit. With complementary R&D capabilities, the combination unlocks many additional possibilities for further groundbreaking commercial solutions."
Enrique Lopez Lecube, Bioceres' CFO, noted, "Bioceres has a proven track record in successfully integrating and scaling up businesses that have cultures focused on the commercialization of innovation. Since we integrated Rizobacter just over five years ago, revenue almost tripled and margins have expanded. Rizobacter had the team, the products, the industrial capabilities and strong customer relationships needed to materialize growth, and we partnered with their leadership to unlock the potential that sustainable agriculture represents.